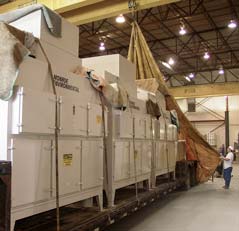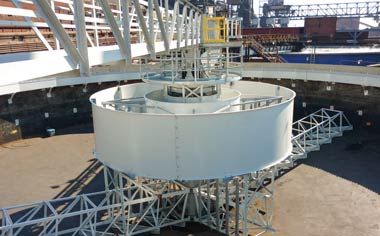 Monroe Environmental Secures Nearly $8 Million in New Business During Third Quarter
Dated: October 28, 2016
Monroe, MI – Monroe Environmental posted a strong third quarter with new orders received totaling upwards of $8 million. The achievement is significant for the company most especially because of the diversity of clients and projects which make up the newly secured orders. Monroe Environmental's Air Pollution Control and Water/Wastewater Treatment lines were both well represented, further displaying a diverse customer base. The industries included were:
Air Pollution Control
• Automotive
• Aerospace
• Machining/Automation
• Chemical/Petrochemical
• Food Processing
• Coated Sand/Proppants
• Terminals/Asphalt Storage
• Municipal Water & Wastewater
Water & Wastewater Treatment
• Aerospace/Defense
• Chemical/Petrochemical
• Oil & Gas
• Energy
• Food Processing
• Municipal Water & Wastewater
Monroe Environmental continues to support a variety of production and treatment processes with high-quality environmental equipment, helping to produce clean air and clean water at plants all across North America and around the globe.