Monroe Environmental has the experience to analyze your specific application and custom design specialty clarifiers, separators, and other treatment process units to give you the performance you require with long-term reliability. We realize that all waste streams are not alike and in many cases standard designs must be modified. Effluent requirements, tank sizing, flow patterns, chemical requirements, sludge removal, and skimming methods are some of the considerations necessary for a successful installation.
Water Treatment Experience & Expertise
Monroe Environmental has the experience and expertise to offer customer designed treatment systems for non-standard, site and process specific applications. These systems typically afford the end user lower maintenance and operational costs than standard equipment which may not be optimized for the application.
Our ability to offer these systems comes from flexible and experienced application and mechanical design capabilities not possessed by other environmental systems providers. That's why Monroe Environmental is truly a "solutions" provider.
We also offer other traditional water and wastewater process equipment such as CPI Separators, DAFs, Tube Settlers, Oil/Water Separators, and many others.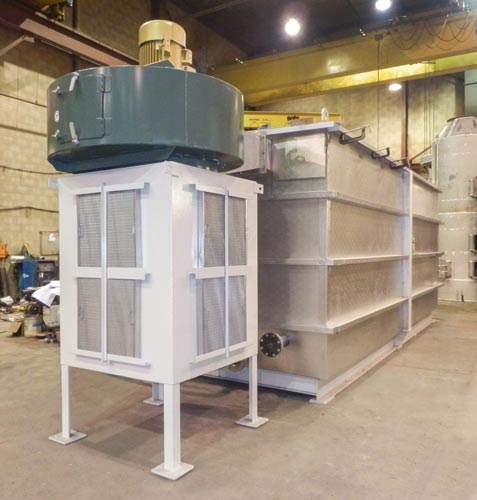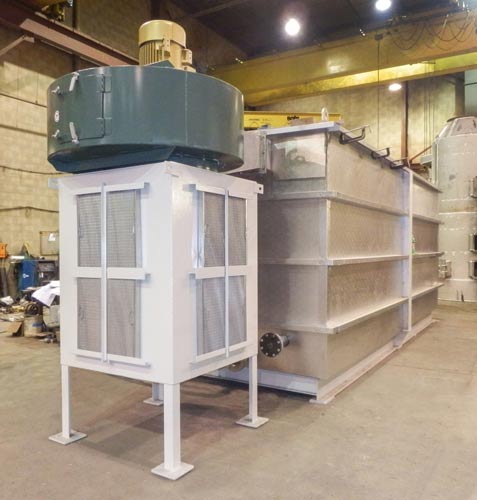 What is a 'Custom Clarifier or Separator'?
A custom clarifier or separator is any type of equipment that is specially designed to meet a specific water treatment requirement not found among conventional equipment designs. Often these needs arise from changing manufacturing processes, batch irregularities, specialized production processes, new discharge requirements, space limitations, or maintenance reduction plans.
Monroe Environmental has the capability to help assess a treatment process and respond with innovative, targeted solutions to fill the gaps in these areas.
Contact a Monroe Applications Engineer today to review your requirements.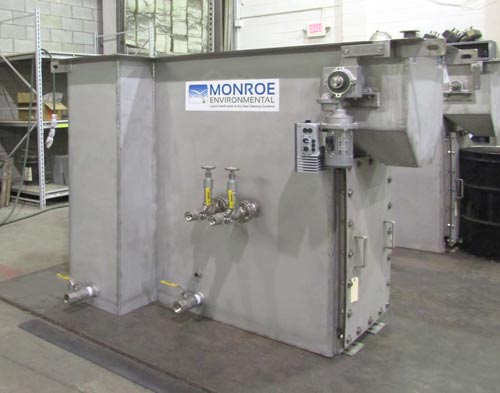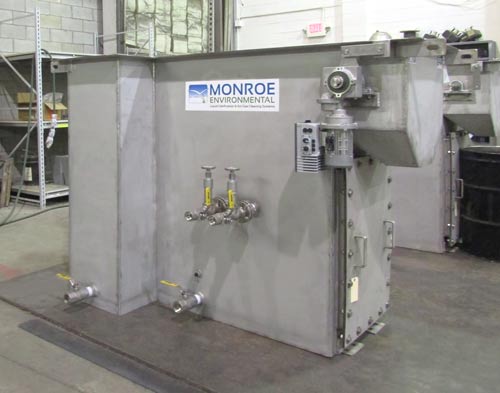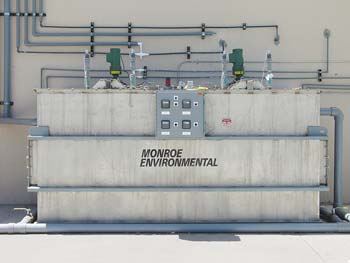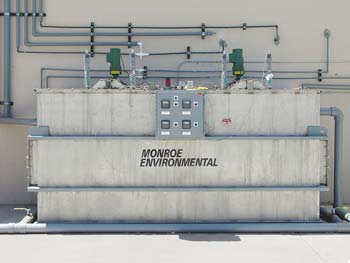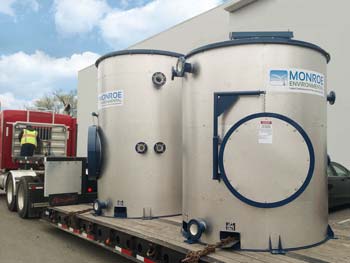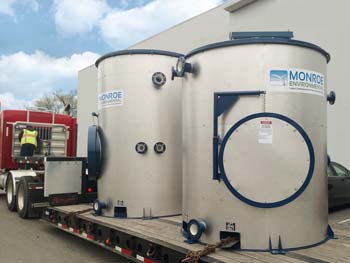 Custom Applications
Oil separation and recovery
Resources & Literature
Recent Case Studies
Monroe Environmental
Monroe engineered & oversaw the redesign, retrofit, & installation of a multi-million dollar steel coil cleaning line upgrade at a galvanizing plant.