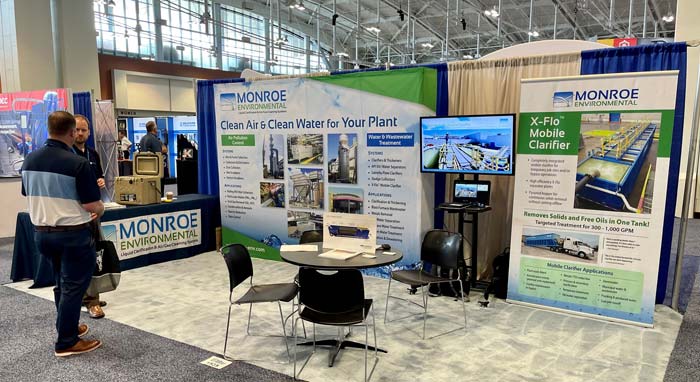 Monroe Environmental Exhibits at AISTech 2021
Dated July 1, 2021
Monroe, MI — After a year break due to the pandemic, Monroe Environmental Sales Engineers were happy to be back meeting with steel industry professionals in person at AISTech 2021. Monroe is an active participant within AIST as an exhibitor at AISTech and as part of the Environmental Technology Committee.
Monroe Environmental manufactures clarifiers (including rentals), mist/fume collectors, scrubbers, and other pollution control equipment that meet the rugged demands of the steel industry.
The event was held from June 29 – July 1 at the Music City Center in Nashville, TN.