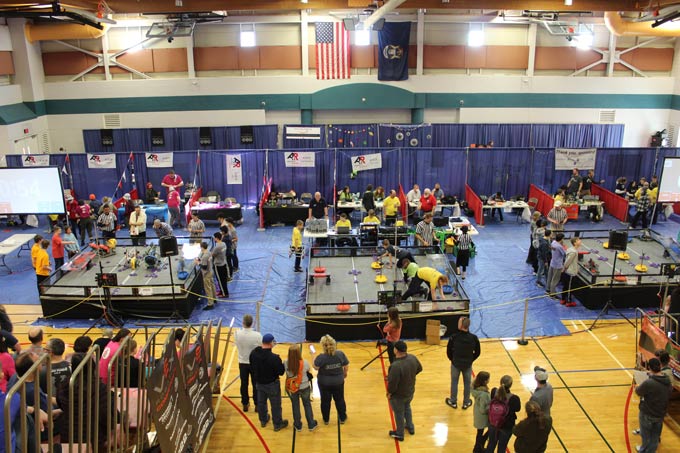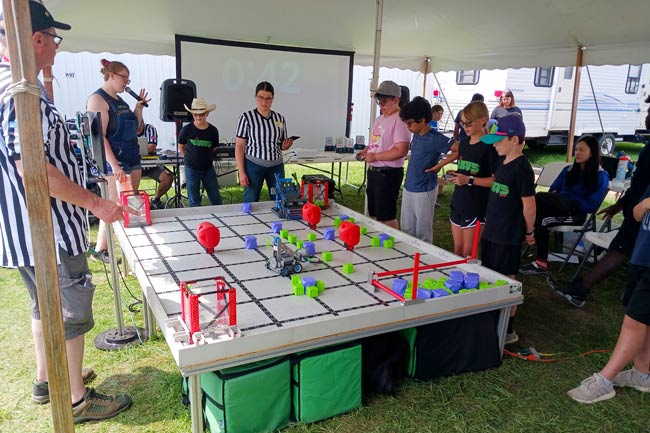 Monroe Environmental Sponsors Local Student Robotics Team
Dated: August 28, 2023
Monroe, MI – Monroe Environmental Quality and Certified Weld Inspector Mike Mohn not only volunteers, but is running a program in the Monroe County area. Team Virus: 3547 is a robotics group that provides a great opportunity for students– kindergarten through college, to develop their hands on technical skills in robotics.
Monroe area's VEX Team VIRUS: 3547 organization is entering its 12th season, having been established in August of 2011. Mike and his four children have been involved from the beginning. "My kids started out as students in the program, but now they often volunteer." This year Monroe has 18 teams of 3-5 students that will be competing in local, state, and international events.
Project parameters are defined by The Robotics Education & Competition (REC) Foundation's VEX family of robotics programs for elementary school through college students. These engaging programs offer a direct response to workforce and industry needs with participants more likely to consider studying science, technology, engineering, and math (STEM) beyond high school. There are various levels of competition, including Elementary School, Middle School, High School, and College level programs. 1.1 million students in 70 countries participate in these programs.
"Monroe County Community College generously provides the location for the students to meet, and a venue for the competitions. Our teams compete in 3-5 events per year," Mike mentioned. "The program is tuition free, and students learn not only robotics programming and assembly, but team work, networking and the spirit of friendly competition."
The program depends on funding from donors and sponsors to fund their activities and competitions, and on parents to volunteer. This year, Monroe Environmental is a sponsor for this worthy program.