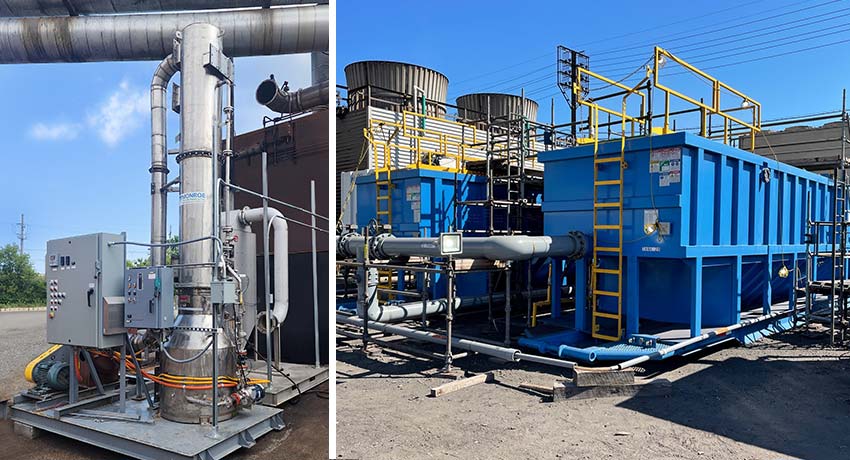 Rental Units, Pilot, and Testing Programs
Equipment to rent or pilot to determine its suitability before you invest in a full scale system
Rental Units, Pilot, and Testing Programs
Equipment to rent or pilot to determine its suitability before you invest in a full scale system
Application or technical questions?
Monroe Environmental Pilot Systems are a cost-effective option for determining if a particular technology is a suitable solution for your plant's specific application. This greatly reduces the risk of a potential capital investment in environmental technology. You can truly "know before you buy" a full scale system. Contact a Monroe Environmental Applications Engineer to discuss a pilot system for your plant.
Monroe Environmental Rental and Pilot Systems are an excellent option for testing a technology's performance capability and suitability for a particular application. This is a cost-effective way to evaluate an environmental solution before making a capital investment in a full scale system. Monroe has several Pilot Systems available for rent as well as the support services required to install, operate, and evaluate the system's performance.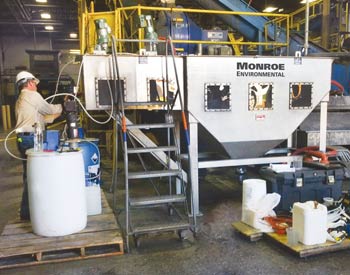 Pilot clarifiers, separators, scrubbers, and collectors available for rent

Installation and operation services

On-site support

System optimization

Data and analysis reports
Upon completion of a Pilot System test, Monroe Environmental can evaluate and analyze the system's performance and present a written report summarizing the results and recommendations in order to properly scale up for a full system. We work with your operators, engineers, and maintenance personnel to design a true solution that will meet the needs of your plant and application.
Please contact a Monroe Environmental Applications Engineer to learn more about our pilot system capabilities.
Systems Available for Rent: Air Pollution Control
Systems Available for Rent: Water & Wastewater Treatment