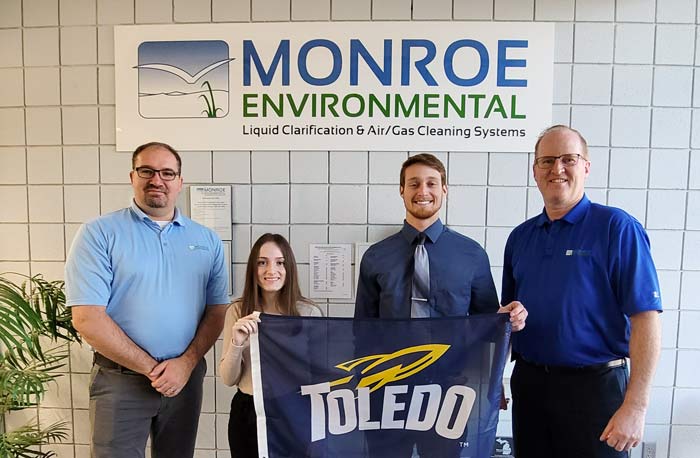 Monroe Environmental Supports Student Co-Op Program at University of Toledo
Dated January 28, 2021
Monroe, MI — Monroe Environmental is proud to welcome two new University of Toledo (UT) College of Engineering Co-Op students to its workforce! The two students, Sarah Baker and Jonathan Wright, are each in their second year at UT. Sarah is studying Chemical Engineering and Jonathon is studying Mechanical Engineering.
All UT engineering students are required to participate in multiple 17-week co-ops with companies related to their major as a graduation requirement. The intention is to prepare students for future full-time employment by combining their engineering studies with a real-world work program. These co-ops are a hallmark of the school's curriculum and they allow the students to gain valuable work experience as part of their ongoing learning.
Monroe Environmental is committed to the formation and training of young engineers and tradespersons. Monroe currently employs other UT engineering graduates who exemplify the strong reputation for excellence at the school. With our close proximity to UT's campus and our success employing other UT grads, Monroe is proud to be a partner in the Co-Op program.