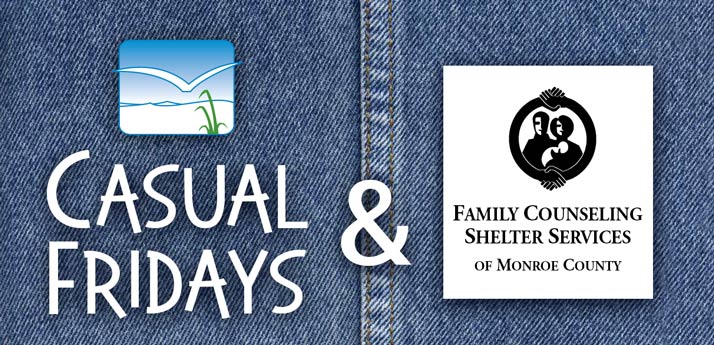 Monroe Environmental Makes Charitable Donation to Family Counseling Shelter Services of Monroe County
Dated January 20, 2020
Monroe, MI — Monroe Environmental employees once again donned their jeans on Fridays and made charitable contributions to a local charity. For the third and fourth quarters of 2019, the contributions went to Family Counseling Shelter Services of Monroe County.
Seven hundred dollars was raised to help the Center provide professional counseling, therapeutic visitation, play therapy, domestic violence prevention and intervention, and support groups. Their Sunrise House provides a safe haven for domestic violence survivors and their children, and the services essential to recovery, and to empowerment and independence.
The nonprofit agency has been providing a wide range of compassionate and confidential social services to Monroe County families, children, and adults for over 50 years. Their focus is on family preservation, and on assuring access to all those in need regardless of financial circumstances or location.
The mission statement of Family Counseling Shelter Services is "To provide programs and services essential to an individual's emotional well-being and the success of our community, as well as the protection and empowerment of survivors of domestic violence and sexual assault."
Monroe Environmental is proud to be helping members of our community!