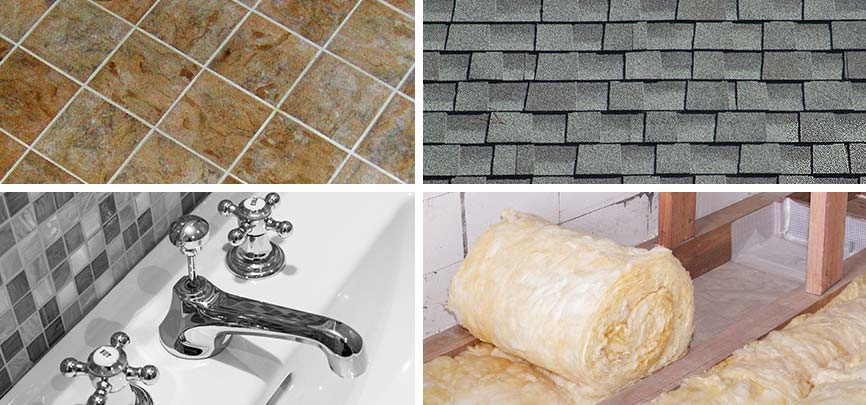 Environmental Solutions for the Building Materials Industry
Environmental Solutions for the Building Materials Industry
Water, wastewater, and air pollution control systems for manufacturers of building materials
Water, wastewater, and air pollution control systems for manufacturers of building materials
Application or technical questions?
Monroe Environmental has been supplying environmental control systems for manufacturers of industrial, commercial, and residential building products for over four decades. We have installations controlling air emissions and treating wastewater streams at many of the largest production plants in operation. Monroe's application specific approach can help solve the most challenging environmental problems for nearly every type of manufacturing process.
The National Emission Standards for Hazardous Air Pollutants (NESHAP) regulations apply to many sources of air pollution that are common to manufacturing of building materials including acid gasses, alcohols, metals, fine aerosols, particulate matter, and VOCs. Dryers, ovens, furnaces, boilers, and kilns used for production of bricks, tiles, and roofing products can emit many pollutants simultaneously, often requiring multi-stage emission control. Batch mixing, cutting, buffing, polishing, and finishing processes often produce particulate matter, aerosols, and fine dust requiring efficient capture and filtration to reduce and eliminate health risks to plant workers and the surrounding community.
Water treatment involves liquid streams from waste, rinse, and process waters often containing large quantities of oils, TSS, metals, and floating materials. Each of these constituents requires targeted treatment which can vary depending on production and application specific requirements. Water re-use and recycling is always a desired goal to minimize environmental impact and reduce operating costs. Proper separation, clarification, and filtration is required to make water re-use possible, and when not feasible, to ensure regulatory compliance for disposal or discharge.
Monroe Environmental has many successful installations for variety of manufacturing processes and applications, including:
Glass production & cullet handling
Fiberglass insulation
Foam panels, boards, & cores
Asphalt roofing products
Kitchen & bath fixtures
Lighting products (bulbs & fixtures)
Brick & tile production
Ceramic products
Terra cotta, clay, & silica
Textile production
Wood products & laminates
Flame lamination emissions
Drywall & gypsum products
Product safety testing oven emissions
And many others
Air Pollution Control
Acid & alkaline gasses & fumes – NH

3

, H

2

S, HCl, SO

2

, HF

Particulate matter – PM

10

& PM

2.5

Condensables, aerosols, & opacity

VOCs & odor control

Mist & dust collection

Dryer & oven exhaust
Wet Scrubber Systems

Dry Collection & Filtration

Multi-Stage Systems
Water & Wastewater Treatment
Metals reduction and removal

Solids (TSS) reduction and removal

Oil separation and recovery

Sludge thickening and de-watering

Coagulation, flocculation, and chemical precipitation

Stormwater runoff
Oil/Water Separators


VOC Removal Systems
Building Materials Manufacturing: Representative Projects and Systems for Pollution Control