Five Benefits to Rebuilding an Existing Wet Air Scrubber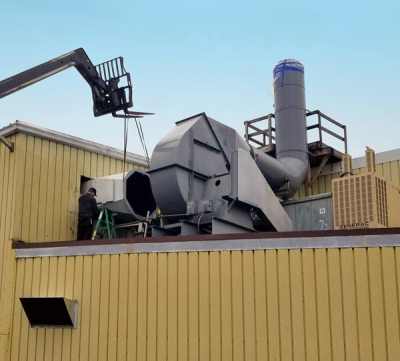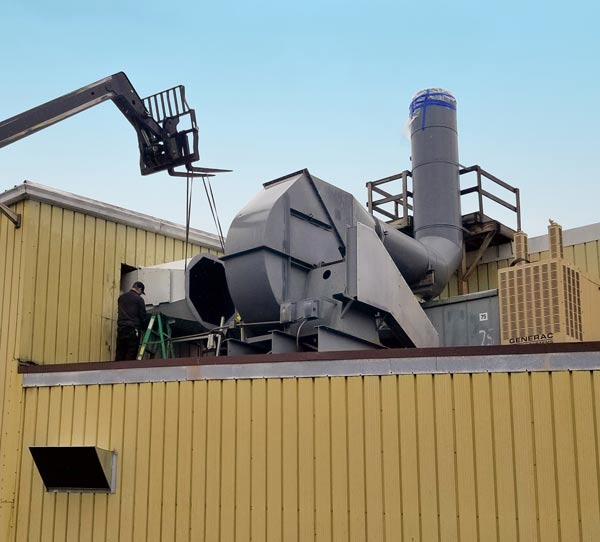 Do you have an existing wet air scrubber that has fallen into disrepair or become less efficient?
If so, should you buy a new scrubber?
Before you make a large capital expenditure on a new wet scrubber, consider a "Scrubber Rebuild". Monroe Environmental trained experts can assess your existing equipment and determine if a "Scrubber Rebuild" is a more cost-effective solution.
Rebuild vs. Purchase New Scrubber
Less downtime. A rebuild allows for a faster turnaround and limited disruption to your plant's production.
Faster turnaround, compared to waiting for engineering and fabrication of a new system.
It already fits into your plant layout fitting new equipment into an already limited floor plan.
Cheaper than buying new—Oftentimes the exterior of your existing scrubber is in good condition, but the internals, pumps, instruments, and piping have fallen into disrepair. Replacing and/or reconditioning internal parts as well as exterior piping and instruments will extend the life of your equipment.
Existing permitting can often remain in place. Compliance requirements are to the standards of the existing equipment, and not a new system. The cost of new permits plus emission testing can be >$10,000 vs. lower costs of existing permits.
The decision to rebuild or purchase a new wet air scrubber is a big decision. Other scrubber providers are typically unwilling to tackle the problems of another manufacturer's equipment…but not Monroe Environmental. Our engineers and field service team can improve the quality and operation of nearly any existing scrubber, at far less cost than purchasing a new system.