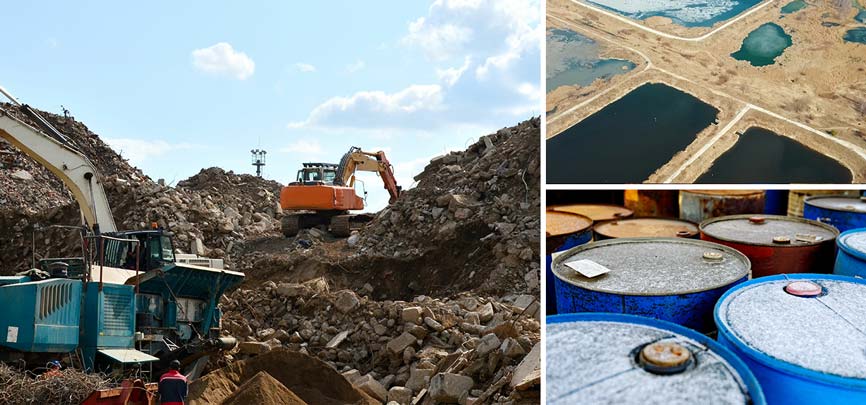 Environmental Solutions for Waste Management
Environmental Solutions for Waste Management
Water, wastewater, and air pollution control systems for recycling, waste processing, and landfill operations
Water, wastewater, and air pollution control systems for recycling, waste processing, and landfill operations
Application or technical questions?
Monroe Environmental has decades of experience working with landfills, recycling facilities (metals, plastics, liquids, etc.), and waste-to-energy plants. We know that many applications can be dirty and corrosive, and that the equipment must be able to withstand the rigors of continuous operation.
Monroe Environmental has successfully engineered, fabricated, and installed countless air pollution control and water treatment systems for treating many types of industrial and municipal waste. We work with engineers and operators to ensure that treatment, maintenance, safety, and production goals can be met.
Monroe Can Help
We provide custom engineered systems for these demanding projects which are cost-effective and of the highest quality.
Contact a Monroe Applications Engineer for assistance with your specific environmental challenge.
Air Pollution Control
Acid & alkaline gasses & fumes – NH

3

, H

2

S, HCl, SO

2

, NaOH, HNO

3

Particulate matter – PM

10

& PM

2.5

Condensables & aerosols

Opacity reduction

VOCs & odor control

Dry & wet dust collection

Oil mist collection
Wet Scrubber Systems

Dry Collection & Filtration

Multi-Stage Systems
Water & Wastewater Treatment
Clarification & separation

Suspended solids (TSS)
Dissolved solids (TDS)
Metals precipitation
Oil separation & recovery
Oil skimming & reclamation

Sludge thickening

Ammonia & VOC reduction

Mobile water treatment
Oil/Water Separators


VOC Removal Systems
Waste Management Industry Experience: Representative Projects and Systems