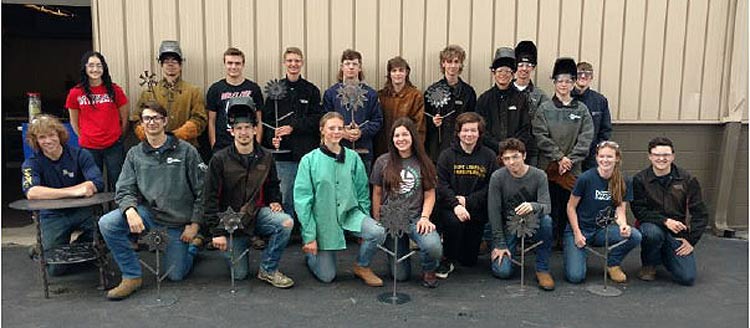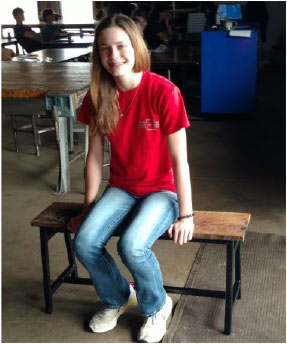 Monroe Environmental Supports Welding Program for Local School
Dated July 22, 2022
Monroe, MI — For the past several years, Monroe Environmental has been donating scrap steel to the welding program at Ida Schools. Students have been able to practice welding, plasma cutting, and other class assignments, as well as using the steel for their own projects.
Monroe Environmental employee and master fabricator Chad Bitz always lets Ida know when the scrap bin is ready for pickup. He also volunteers for Ida's welding program.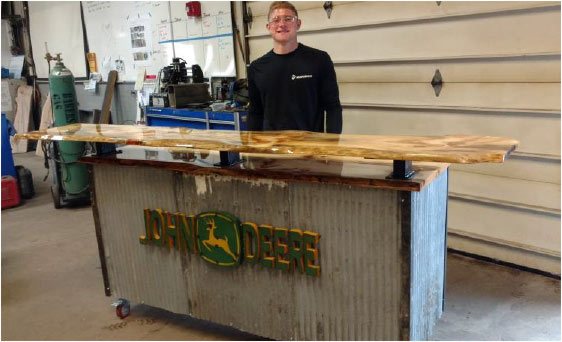 David Morelli, Ida High School's Welding Instructor, recently shared photos of some of the accomplishments of his students in his thank you letter to Monroe Environmental. "Without your generosity, we would not be able to do many of these class activities or projects. Your donation goes a long way in helping me provide a better learning experience for my students."
Monroe Environmental regularly supports manufacturing trades such as welding and fabrication in Monroe County. In addition to providing steel to Ida High School, they have partnered with Monroe County Community College (MCCC) to provide apprenticeships for the welding program, and have even hired graduates for full time employment.
Monroe Environmental General Manager Rob Cardella states, "We take pride in supporting local schools in the community. Assisting the Ida welding program is one way we can be a positive influence for trades and students in the greater Monroe area."