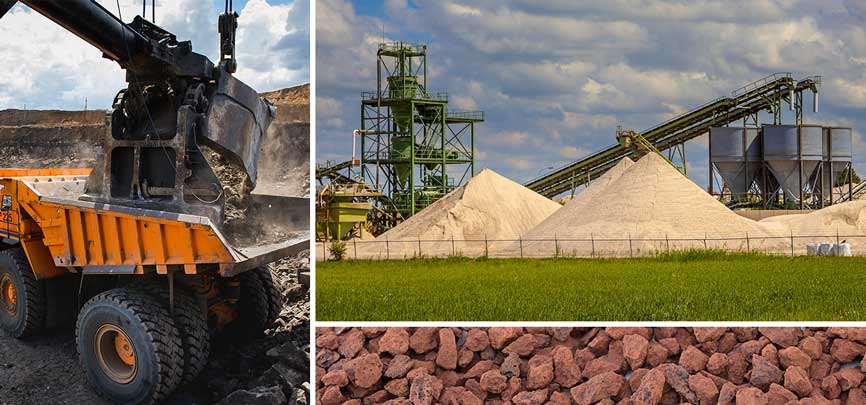 Environmental Solutions for the Mining and Minerals Industry
Environmental Solutions for the Mining and Minerals Industry
Water, wastewater, and air pollution control systems for mining operations
Water, wastewater, and air pollution control systems for mining operations
Application or technical questions?
Monroe Environmental has decades of experience working with the mining industry. We offer cost-effective solutions to meet demanding regulatory requirements, reduce maintenance costs, improve worker safety, streamline production, and minimize downtime.
We specialize in providing heavy-duty clarifiers and thickeners for wastewater, drainage, and tailings, as well as high-efficiency scrubbers for acid gas (HCl, HCN, etc.) removal and other air pollution control requirements.
Monroe Can Help
Monroe Environmental has successfully engineered, fabricated, and installed many air pollution control and water treatment systems for the mining industry.
Contact a Monroe Applications Engineer for assistance with your specific environmental challenge.
Air Pollution Control
Acid & alkaline gasses & fumes – HCN, HCl, HF, SO

2

, H

2

S, NaOH, NH

3

Particulate matter – PM

10

& PM

2.5

Condensables & aerosols

Opacity reduction

VOCs & odor control

Dry & wet dust collection

Mist collection
Wet Scrubber Systems

Dry Collection & Filtration

Multi-Stage Systems
Water & Wastewater Treatment
Clarifiers & Thickeners

Suspended solids (TSS)
Acid mine drainage
Metals precipitation
Oil separation & recovery
Paste Thickeners

Wastewater & tailings

Ammonia & VOC reduction

Mobile Clarifiers & rentals
Oil/Water Separators


VOC Removal Systems
Mining Operations Experience: Representative Projects and Systems
Quartz Mining: HCl Scrubbers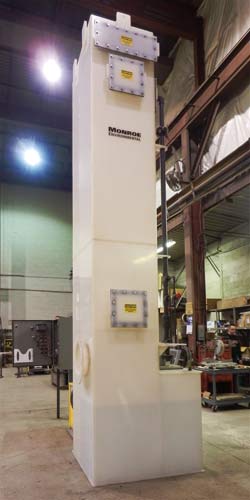 2,000 ACFM Packed Tower Scrubber. The unit was designed to remove HCl and HF fumes with over 99% efficiency.
Gold Mining: HCN Scrubbers
Turnkey Clarifier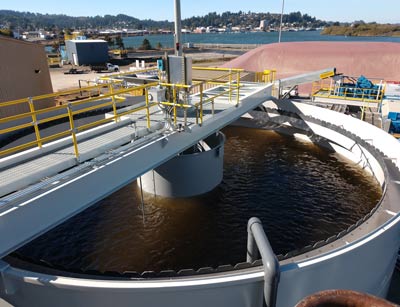 40 ft. diameter Circular Clarifier for wastewater treatment at a specialty minerals plant. Clarifier was elevated on legs with a tank skirt that went to grade for additional support. Monroe provided the complete clarifier system, including tank, drive, mechanism, bridge, and access platform with installation on a turnkey basis. The unit was rated for 1,000 GPM.