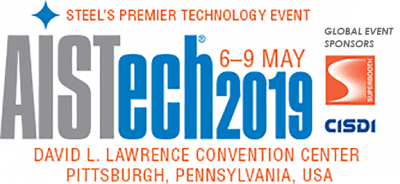 Monroe Environmental Attends AISTech 2019
Dated May 14, 2019
Monroe, MI — Monroe Environmental Application Engineers recently meet with steel industry professionals at AISTech 2019 in Pittsburgh, PA May 6-9.
"The steel industry has been seeing steady growth. We saw this as a perfect opportunity to present our extensive offerings for air pollution control, wastewater, and mobile water treatment. Many of our customers are upgrading their clarifiers to meet increased demand. The Monroe X-Flo Mobile Clarifier is the perfect solution to bypass current clarifiers while they are being rebuilt or reconditioned," said Alex Zychowicz, Sales Product Manager for Water and Wastewater Treatment Equipment.
The event was well attended with over 8,000 in attendance from 38 countries. Monroe Environmental was one of the 549 exhibitors at the three day event.