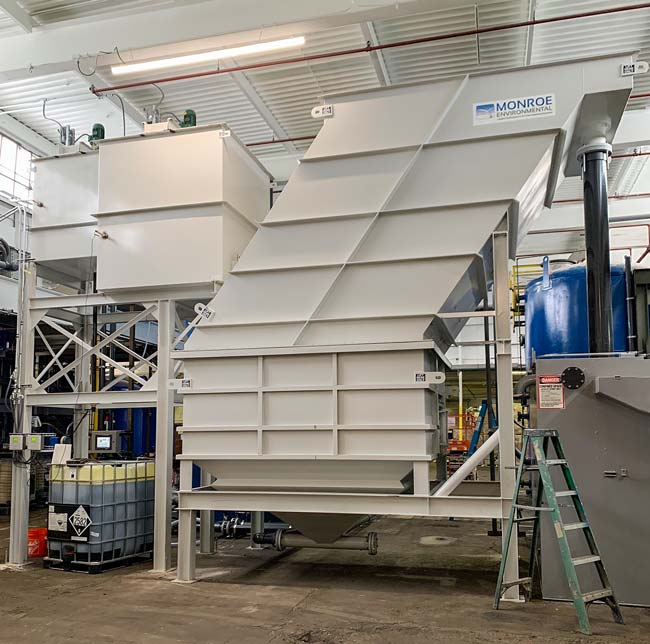 Vertical Plate Clarifier Removes Metals and TSS in PFAS Treatment Process
A company that specializes in recycling and disposal of industrial wastewater needed an effective pretreatment solution as part of their PFAS filtration system. High loads of heavy metals and TSS could prematurely clog the carbon filters and necessitate frequent, costly media changes. The Monroe Vertical Plate Clarifier was selected to precipitate and settle the solids and metals in order to extend the life of the filters.
Scope of Supply:
Vertical Plate Clarifier with pyramid sludge hopper (coated steel construction)
304SS Inclined separator plates (lamella-type)
Flash mix and flocculation tanks
Chemicals mixers with 316SS shafts and impellers
The Monroe Vertical Clarifier was rated for 500 GPM. Monroe also assisted the customer with optimization of the chemical program in partnership with a local chemical company. The clarifier was successfully installed and is reducing the solids loading on the PFAS filters.
Learn More
Related Projects: