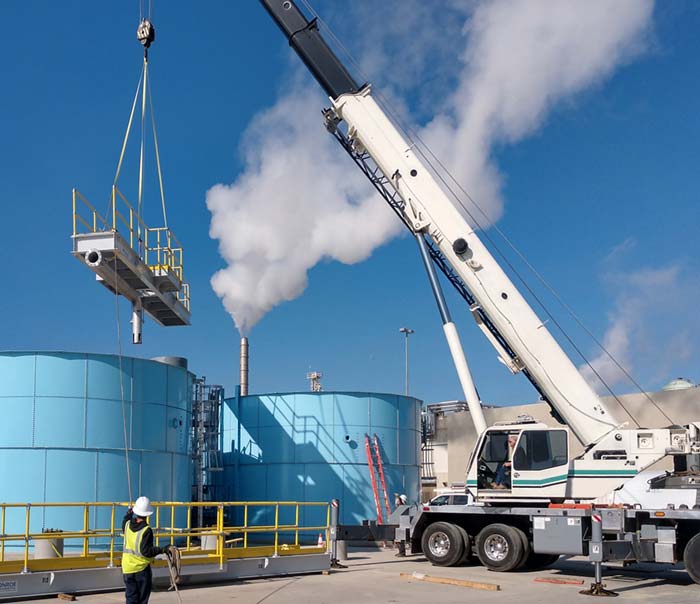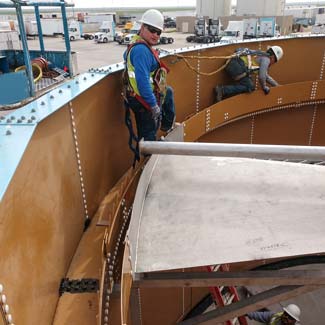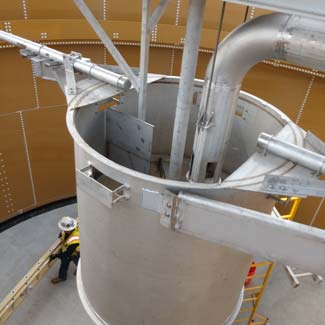 Primary Clarifiers for Snack Production Plant
Consulting engineers for a large snack chip producer contacted Monroe to assist with the design of Primary Circular Clarifiers to treat oily wastewater. Handling the high load of oily solids was of particular concern.
Scope of Supply
(2) 30 ft. diameter Primary Clarifiers capable of processing 1.25 million gallons per day
Monroe's custom designed enhanced skimming systems for high oil loads
High-torque drives with control panel
Sludge rake arms with center cone scraper
Influent piping and center feed wells
Clarifier bridges with drive access platforms and Interconnecting access walkway with staircase
Custom designed flow splitter box support structure
Monroe provided further project support by designing and fabricating ancillary structural supports for the plant upgrade.
Long-time employee and experienced Monroe Field Service Engineer, Larry, worked with the site contractor and tank supplier to efficiently orchestrate the entire install; he even helped with the installation of non-Monroe components. After project completion, the owner's Project Manager called to thank Monroe, and Larry in particular, for a smooth installation.
Monroe's leadership in design and installation helped make the entire project a success.