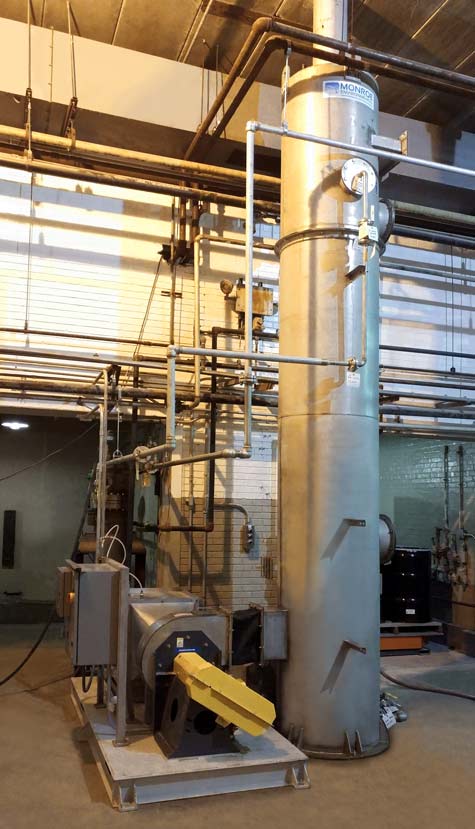 Air Stripper Removes Ammonia from Ethylene Glycol
An industrial solvents facility needed to increase the purity of recycled ethylene glycol by removing excessive ammonia (NH3) contained in the liquid. Monroe Environmental was contracted to supply an Air Stripping system to target the dissolved ammonia and improve the plant's treatment capabilities.
The liquid stream was at an elevated temperature of 150°F, which is favorable for air stripping due to the increased vapor pressure of the ammonia.
Scope of Supply:
Air Stripping Tower, 304SS construction
Liquid feed piping and distributor
High-efficiency packing media, polypropylene construction
Mist Eliminator
Fan and motor assembly with VFD controls
Fan inlet filter housing
Monroe also provided a Reflux Condenser built to ASME Section VIII pressure vessel code as part of a glycol dehydration process in conjunction with a thin film evaporator.