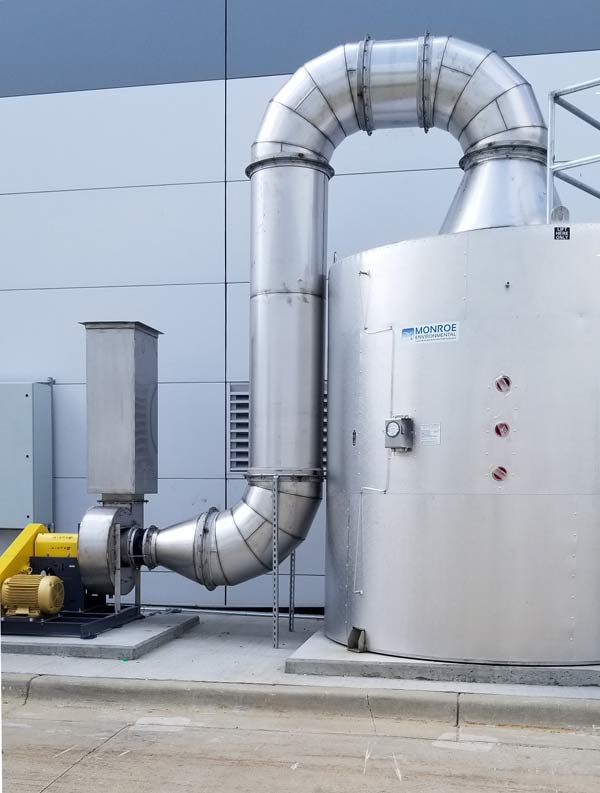 Carbon Adsorber Exhausts Clean Room at Battery Plant
An automotive battery manufacturer was undergoing a plant expansion and required an additional VOC abatement system to properly exhaust its production lines. Ozone and other organic compounds harmful to workers needed to be extracted from a manufacturing clean room.
Monroe engineers designed a Carbon Adsorber system that could handle the additional air volume, filter the contaminants, and fit within a restricted footprint at the site.
Scope of Supply:
Carbon Adsorber, stainless steel construction

Mineral wool insulation and aluminum cladding
Activated carbon media
Fire suppression system

Corrosion resistant AMCA rated fan
Stainless steel ductwork
Industrial control dampers
Complete instrumentation and electrical controls
Turnkey system engineering, fabrication, and installation
The system was rated for 4,500 CFM.