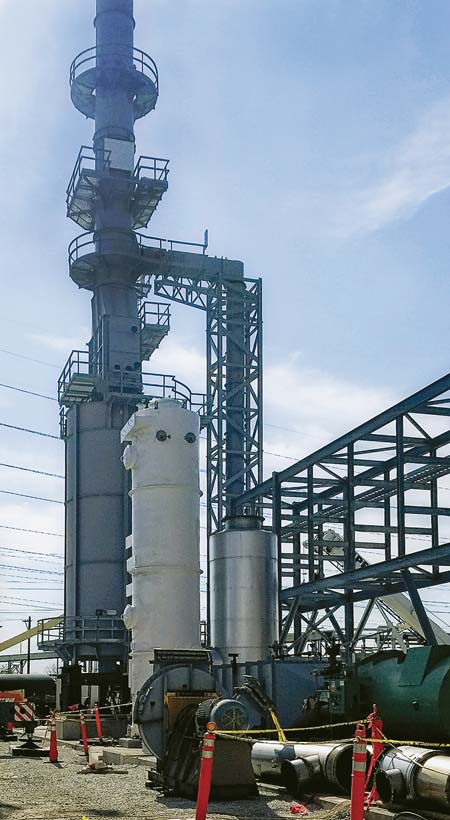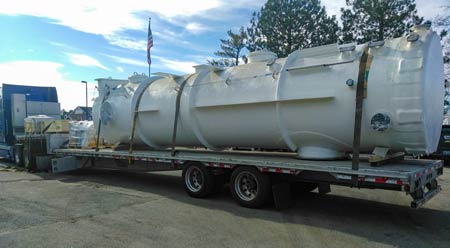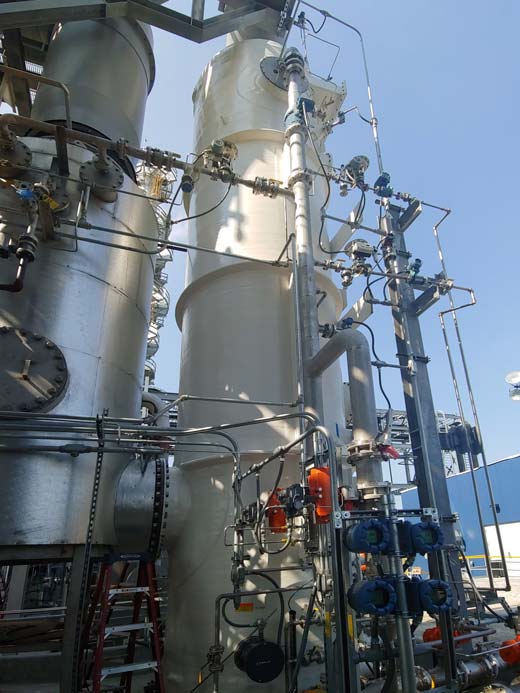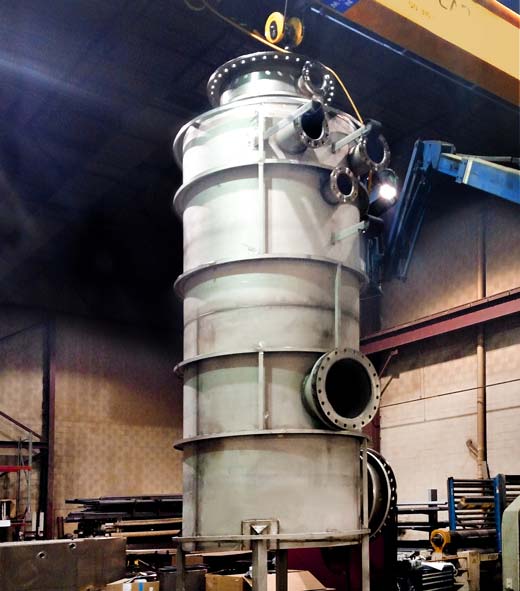 Quench Tower and SO
2

Scrubber for ReBoiler Expansion
A chemical plant that produces coal tar pitch was expanding operations and needed to control emissions from a thermal oxidizer as part of a naphthalene reboiler project. Monroe Environmental was called upon to provide an Wet Scrubber with high temperature Quench Tower to remove SO2 from the combustion exhaust.
Scope of Supply:
High temperature evaporative Quench Tower, designed to ASME Section VIII pressure vessel code
Tower insulation and cladding overlay
Spray nozzles, control valves, and liquid piping
FRP Packed Tower Scrubber, designed and built to ASME RTP-1 standard
High efficiency packing media
Liquid reservoir with controls and water make up
Mist eliminator
Redundant recirculation pumps and piping
Chemical feed pumps
pH and conductivity controls
Valves, transmitters, and instrumentation rated for Class 1 Div. 2 location
NEMA 4X junction box
The system was designed to treat 27,000 ACFM at 800°F and achieve +99% SO2 removal efficiency.