Monroe Sales Executive Nominated for 2011 MSED Platinum Award Recognizing Excellence in Sales and Marketing
Dated October 5, 2011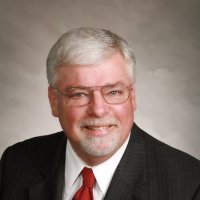 Monroe, MI – Monroe Environmental Corporation is pleased to announce that Dave Bilbrey, the firm's Sales Liaison and National Sales Manager, is a finalist for the 2011 MSED Platinum Award. Marketing and Sales Executives of Detroit (MSED) distributes the Platinum Awards to sales and marketing professionals who played a critical role helping their companies meet and exceed key goals by successfully selling new products and services and/or achieving growth in new markets. Dave's nomination is recognition of his role helping Monroe Environmental successfully establish new sales markets and sustained growth during the past year. The award will be presented at the MSED 18th Annual Black Tie Gala on October 25, 2011 in Birmingham, MI.
Dave joined Monroe Environmental in the spring of 2010. He hired and managed a new team of inside sales and marketing professionals focused on fine-tuning sales processes, articulating new marketing messages, and balancing the sales effort between municipal and industrial clients. In addition, Dave assembled a team of independent sales representatives who now promote and sell the firm's equipment to their local municipal and industrial plants across the United States, Canada, and the Middle East. As a result of these efforts, Monroe Environmental is on pace to exceed the company's ambitious sales goals for 2011, which had to be revised higher mid-year thanks the award of a large project with the Detroit Wastewater Treatment Facility – a direct result of the new sales and marketing efforts.
Marketing and Sales Executives of Detroit (MSED) is an organization dedicated to the support, development, and recognition of managers, consultants, and leaders in sales and marketing throughout metropolitan Detroit and southeast Michigan. The association is comprised of over 200 executives who are directly involved in the management and administration of their firm's sales and marketing efforts. The organization encourages and provides its members networking and community involvement opportunities to further the recognized role that sales and marketing plays in today's business structure.