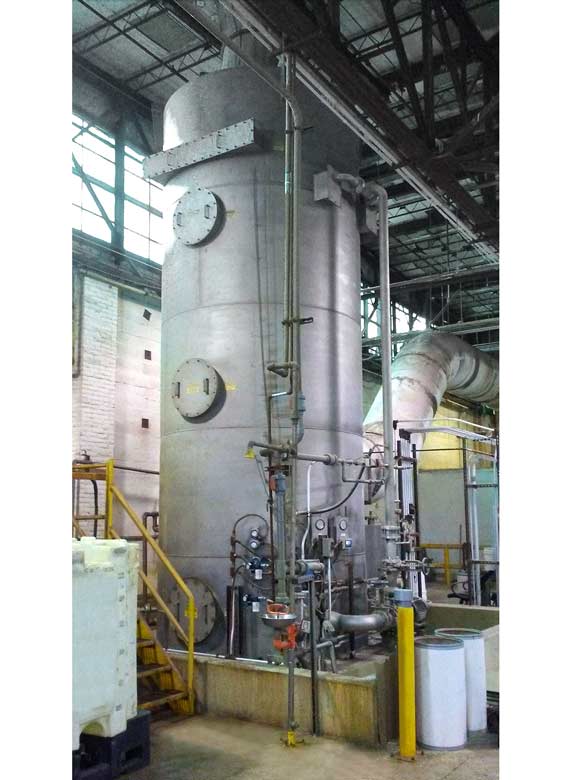 Wet Scrubber Treats Nitric Acid from Dryer at Ceramics Plant
A leading ceramics manufacturing company needed to capture and neutralize hot, nitric acid emissions from a production dryer. Monroe Environmental was selected to provide a wet scrubbing system which could simultaneously cool the incoming gas temperature, control the acid fumes, and withstand the corrosive environment.
Scope of supply included:
Packed Tower Scrubber, 304 SS construction

High-temperature polypropylene packing media
High efficiency mist eliminator
Integral liquid reservoir with level controls
Seal-less magnetic drive liquid recirculation pump
Differential pressure gages to monitor performance

pH controller with pH/conductivity probes and chemical dosing pump
NEMA 4X junction box for connection to plant control system
Fan assembly with motor and VFD
The system was rated for 26,400 ACFM.