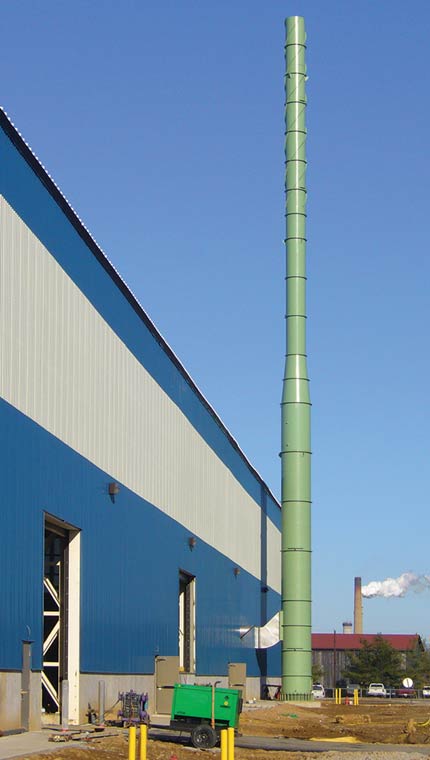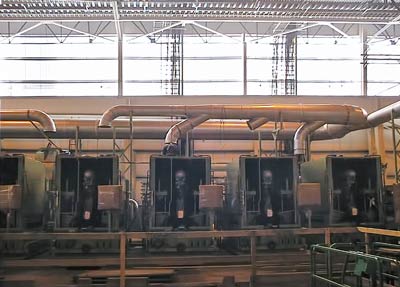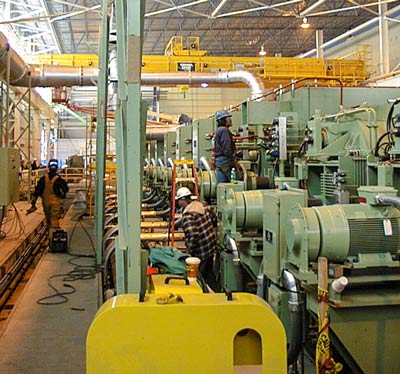 Submicron Mist Elimination for Steel Grinding and Finishing
A stainless steel producer expanded their operations to add eight grinding/polishing stations to their coil treatment operations. Monroe Environmental was called upon to provide source capture and filtration of oil and submicron mist from the grinding stations and oil filter pit.
Monroe proposed its Monroe Multi-Stage Mist Collector for the application, a system capable of continuous performance with long filter life and minimal maintenance.
Scope of supply included:
Multi-Stage Mist Collector with with coalescing screen, fiberglass media filter, and HEPA filter stages
System fan and controls
Interconnecting duct work and capture hoods
145 ft. free standing stack
Complete system engineering, design, and fabrication
The system was rated for 35,000 ACFM.