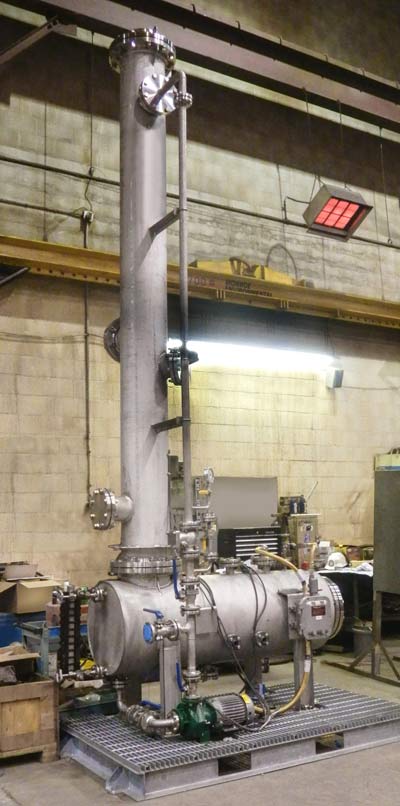 Wet Scrubber Removes and Recovers Phenolic Formaldehyde Resin from Nitrogen Gas Stream
Monroe Environmental was contacted to provide an air pollution control solution to purify a nitrogen gas stream for a gulf coast chemical manufacturing plant.
The nitrogen gas contained ~12% Para Tertiary Butyl Phenol (PTBP) which was to be scrubbed and recovered from the Naphtha scrubbing solution.
Scope of supply included:
304 Stainless steel packed tower
Integral liquid reservoir with baffled separation chamber, armored sight glass, level controls, pressure relief vent, and liquid fill solenoid valve
Recirculation pump with liquid piping and valves
High-efficiency packing media
Spray nozzles
Mist eliminator
Local junction box and explosion proof control panel
The instruments and controls were rated for operation in a Class 1, Div. 2, Group C & D hazardous environment.
The system was rated to treat 180 ACFM @ 250°F.