Designing and Manufacturing Air Pollution Control and Water & Wastewater Treatment Systems Since 1970
Clean Air and Clean Water for Your Plant…That's Monroe Environmental
Have technical questions about your air pollution or water/wastewater application?
End-to-End Solutions & Turnkey Services for Your Application/Industry
Benefits of Partnering with Monroe: A True Pollution Control Solution
Lower total cost of ownership

Eliminate costly unscheduled downtime

Assistance with regulatory compliance

Experienced engineering team

Single point of contact and the convenience of a turnkey solution

Standard and innovative custom designed systems

P.E. licensed engineers in multiple states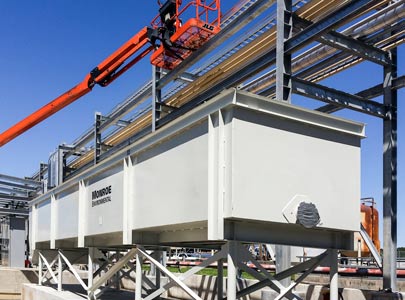 Stay informed about air pollution control and water/wastewater treatments applications and solutions from Monroe Environmental. Subscribe to our newsletter.
Let's get a conversation started.