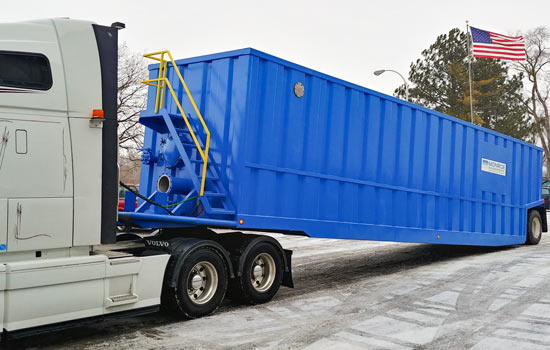 Monroe Ships X-Flo Mobile Clarifier™ LT in 2 Days for Emergency Clarifier Bypass at Food Processing Plant
A Secondary Clarifier at a food processing plant required repairs. A temporary solution was needed to bypass the clarifier while the repairs were being made. The customer contacted Monroe, and the Monroe X-Flo Mobile Clarifier™ LT was available from Monroe's inventory to ship right away.
The Monroe X-Flo Mobile Clarifier is one of the most versatile, easy to use clarification solutions on the market. Perfect for remote job sites and/or bypass operations, this unit can save you time, money, and hassle. Learn how this system can be utilized as a standalone clarifier for your job site.
If you need a mobile clarifier for emergencies or to increase capacity, call Monroe, 800-992-7707!