Monroe Environmental Parallel Plate Settlers can greatly increase the effective surface area of the existing clarifiers and sedimentation basins at water treatment facilities. New tanks can be greatly reduced in size when designed to include plate settlers as well. This is because suspended solids removal in gravity separators and clarifiers depends primarily on the surface area for settling and the multiple parallel plates provide a large surface area in a small space.
Improved Plate Settler Performance
Monroe features a variety of design improvements over competitive plate settlers. These patent-pending designs provide a more equalized flow through the plate sections and also incorporate several features that make inspection, cleaning, and maintenance much easier for plant operators. Monroe's unique design features include variably sized influent flow distributors at the sides of the plates and the utilization of (1) collection tube per (2) flow channels.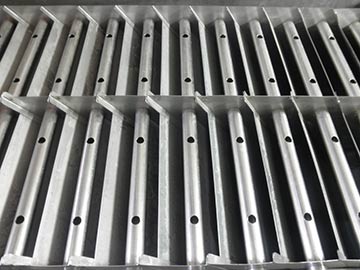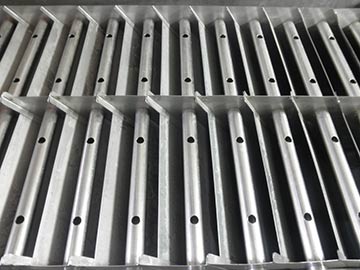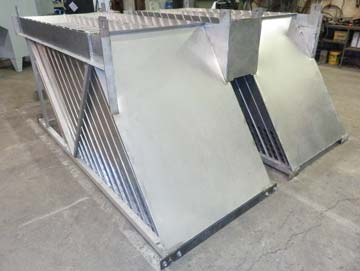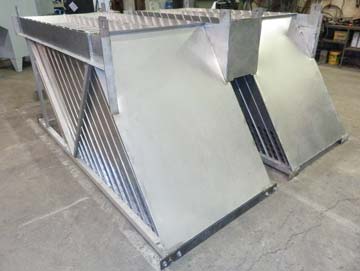 Monroe uses 304 stainless steel in the construction of its lamella plates and support structures for water treatment applications. Monroe builds new Plate Settler systems as well as offers retrofit services for existing sedimentation basins at water treatment plants. For stand alone modular units, a stainless steel tank will be provided as well. This type of clarifier is also applicable to municipal wastewater treatment processes, with the most common wastewater application being tertiary treatment utilizing flocculation and sedimentation. These stand-alone units can also be used to increase the design flow of existing plants.
Plate Settler Design and Operation
Flow passes through multiple, variably sized inlet orifices to the settling zone and proceeds upward through the plates, which are at an angle of 55° from horizontal. Careful attention is paid to the design flow velocity between the plates in order to maximize settling capabilities.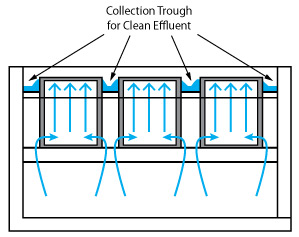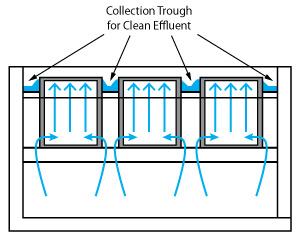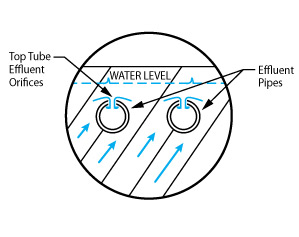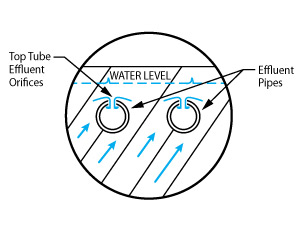 The effluent is collected uniformly at the top of the plate sections through orifices in the collection tubes, ensuring stable flow and maximizing settling. Flow passes out of the collection tubes and over weir plates connected to stainless steel collection troughs. Because each collection tube receives flow from (2) flow channels, operators have the ability to quickly and easily inspect the plates from above without draining the basin or removing any plate sections – a marked advantages over many competitive plate settlers.
The sludge that settles at the bottom of the tank is removed through outlet piping by means of hydraulic suction with a Monroe Sludge Collector. Complete electrical controls and monitoring will be provided according to customer specifications.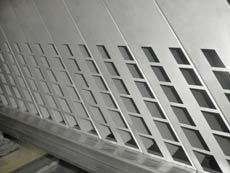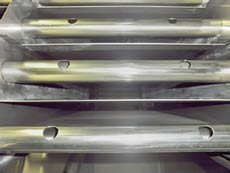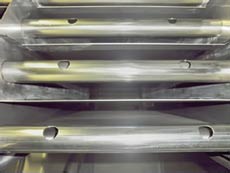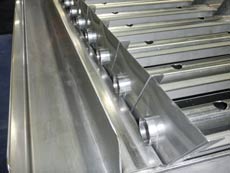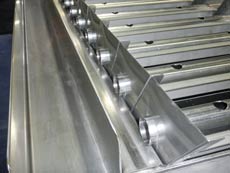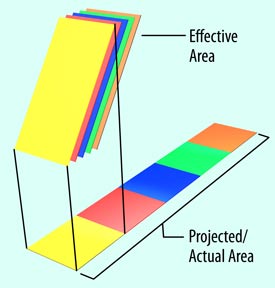 Custom Engineered Plate Settler Systems
The Monroe Parallel Plate Settler can serve as a stand-alone bolt together sedimentation system. Monroe can also assist in upgrading existing facilities to achieve greater cost efficiency, lower space requirements, or greater flow rate requirements with the addition of parallel plate modules and a Monroe Sludge Collection System. Monroe brings complete engineering and manufacturing capabilities together under one roof, so customization is an easy process. Our facility can achieve virtually any variant on the basic design. Also, individual components can be offered to suit our customers' specific needs.
Plate Settler Applications
Surface water clarification

Filter backwash clarification

Sedimentation basin retrofits
Resources & Literature